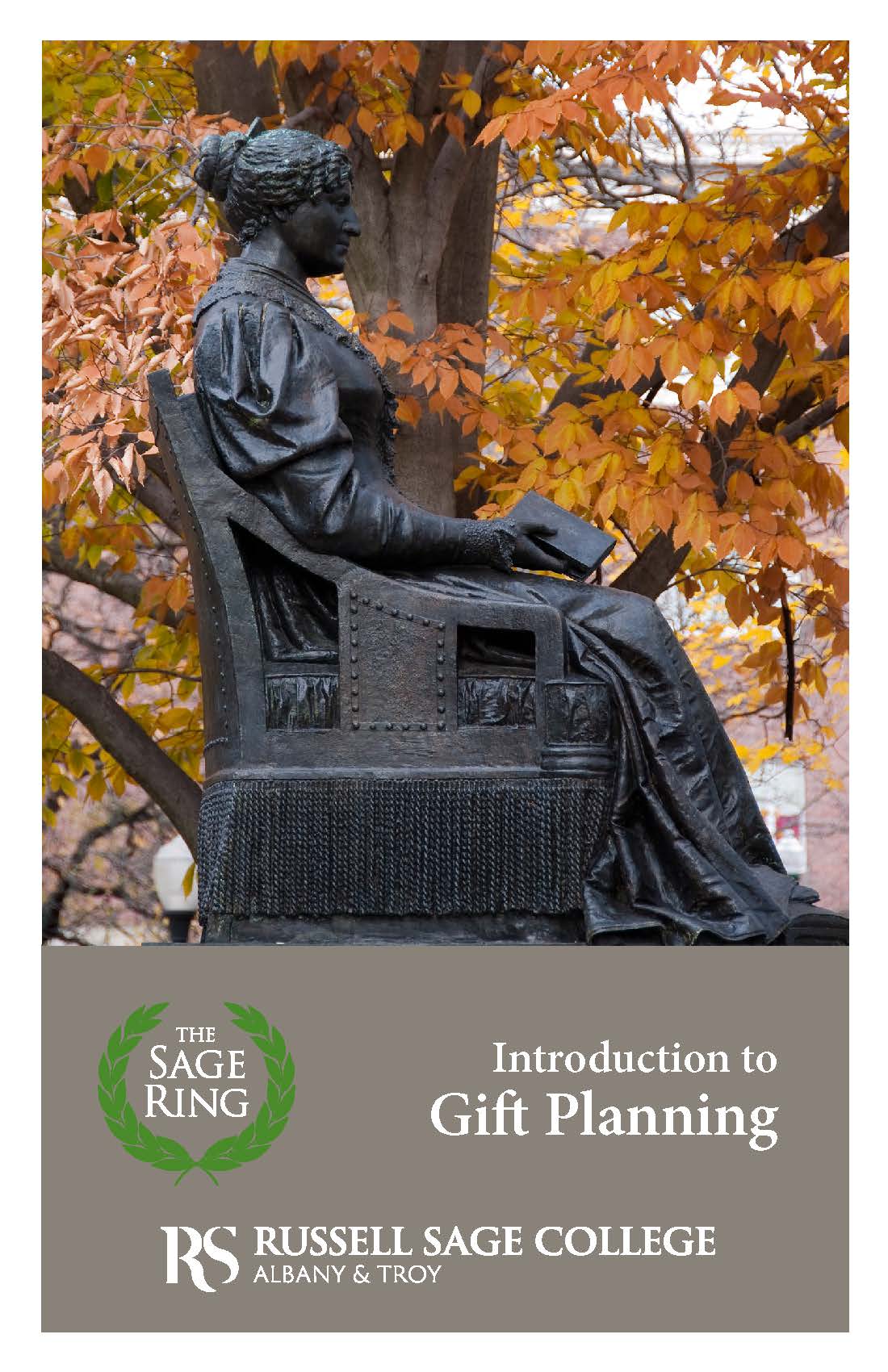 Russell Sage College has served our community for more than a century. This commitment is supported each year by alumni and friends who make planned gifts and other future gifts through their estates. These planned gifts offer tax-wise options to support Sage, while often also benefiting your loved ones. 
We offer a variety of gift options that can fulfill your personal and financial goals, and welcome the opportunity to talk with you about the options that best meet your needs. To get started, please request a copy of our new Introduction to Gift Planning brochure. 
Most recent planned gifts made by alumnae/i and friends:
Bequests - A charitable bequest is one or two sentences in your will/ living trust that leave to Russel Sage College an amount of money or a percentage of your estate.  For the legal language for bequests, or to learn more about the options to include Russell Sage in your future, please contact the Office of Gift Planning.
If you already have a charitable bequest for Russell Sage, please complete this membership form to officially join The Sage Ring legacy society.
 
Qualified Charitable Distributions - Are you 70 1/2 or older? Consider the tax benefits of making a direct transfer or "QCD" from a traditional or Roth IRA.  You do not pay taxes on the gift transfer and QCDs can reduce your income for tax purposes. Here's a letter of instruction for your IRA administrator to request a QCD gift.
 
Donor Advised Funds - This fund offers the flexibility to recommend how much and how often to grant awards to Russell Sage College and other qualified charities. You can recommend a single or recurring award.
 
Stock - Donate appreciated stock and favorably balance your investments. Then you save in two ways: income taxes are reduced through the charitable deduction, and avoidance of the capital gains tax (had you sold the shares yourself).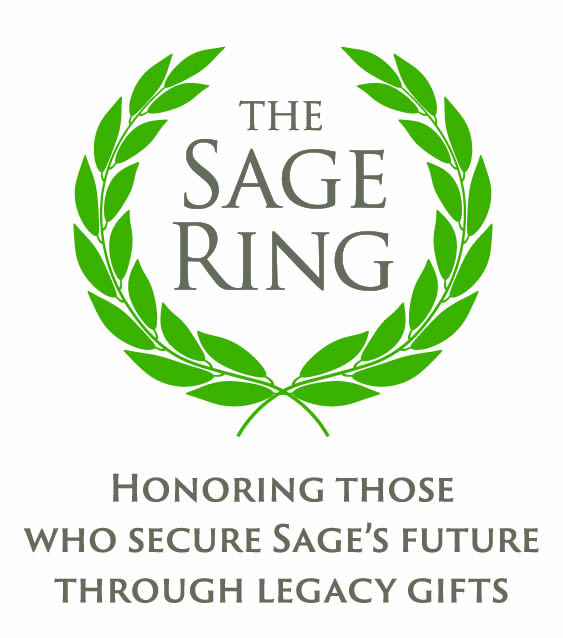 The Sage Ring legacy society recognizes the alumni, friends, faculty, and staff who have created planned gifts, or made future provisions in their estate plans, for Russell Sage College.
Contact Info:
Susan M. Warshany, Director of Gift Planning
Russell Sage College
Office of Institutional Advancement
65 1st Street, Troy, NY  12180
518-244-4776
warshs@sage.edu